Burnished steel fender seats
Burnished steel, or gun-metal, has a much darker finish than the other metals (think blackened/burnt finish, like wrought iron but with a hint of blue steel hue). It is made in either the formed base, or the standard base before being lacquered for protection. 
Uprights are available in plain round, plain square, central twist in a square upright, which we usually alternate with plain square, and cage twists.
The club fender left has a formed base. 
Its uprights are plain square, with round steel collars. 
The leather is midnight blue.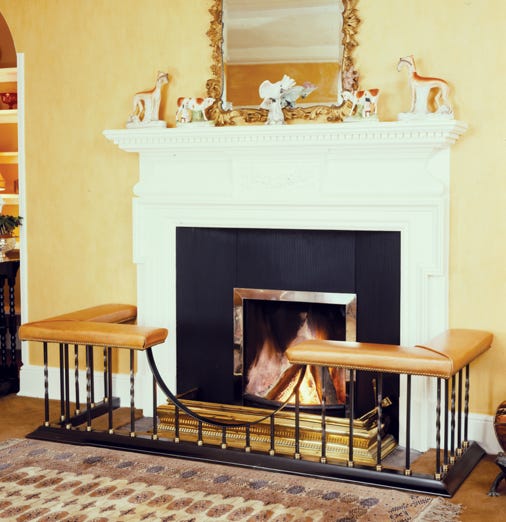 The price of a burnished steel fender seat varies depending on which extras you have (eg, deep buttoned seats, twisted uprights) and the size, but expect a bottom line, including vat and delivery, of around 
£1248 for the formed base. 
Or £1092 for the standard base.