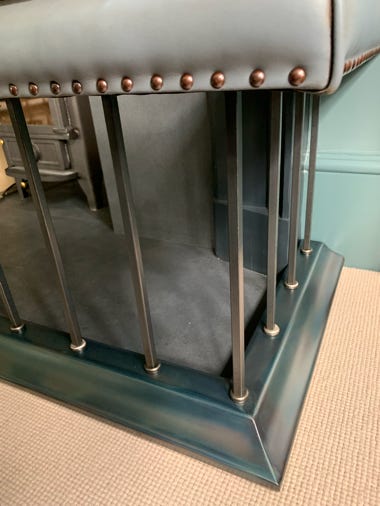 Burnished steel fender seats


Burnished steel, or gun-metal, has a much darker finish than the other metals (think blackened/burnt finish, like wrought iron but with a hint of blue steel hue). It is made in either the formed base, or the standard base before being lacquered for protection.


Uprights are available in plain round, plain square, central twist in a square upright, which we usually alternate with plain square, and cage twists.


The club fender left has a formed base.


Its uprights are plain square, with round steel collars.


The leather is midnight blue.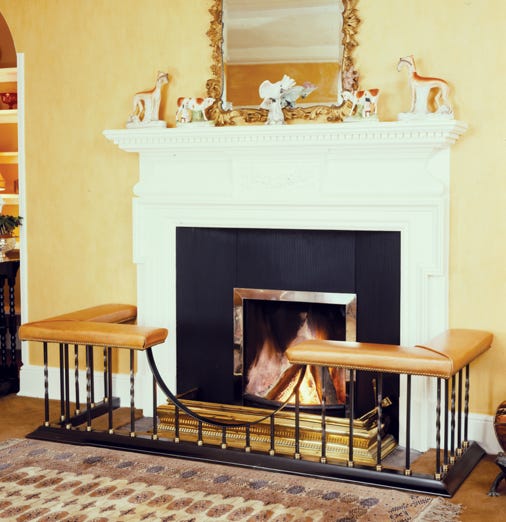 The price of a burnished steel fender seat varies depending on which extras you have (eg, deep buttoned seats, twisted uprights) and the size, but expect a bottom line, including vat and delivery, of around
£1548 for the formed base.
Or £1428 for the standard base.
The burnished steel steel fender shown right has the standard base - it's smaller and more angular than the formed base.


It's about as simple as you can get. It has round uprights with no collars.


With customer's own fabric and an infill plate between the base and hearth to increase the distance from the stove.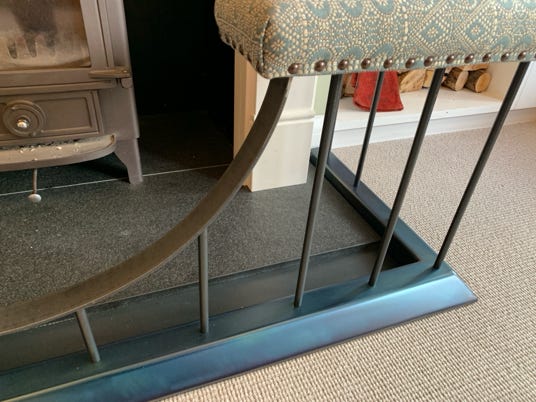 These are the base shapes for the steel fenders:


Left to right:
Oak base 8.5cm footprint x 6.5cm high
Formed base 8.5cm footprint x 6.5cm high
Standard base 7cm footprint x 5.5cm high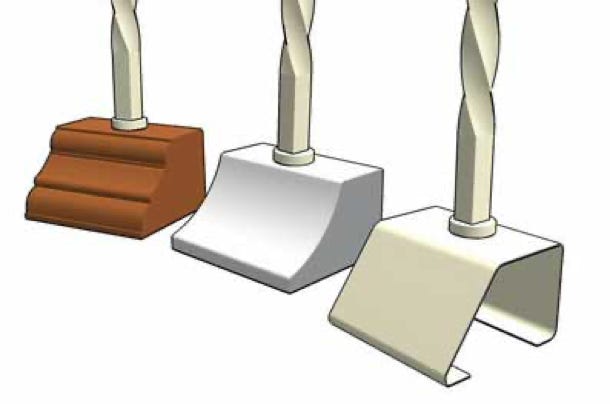 As with all the metals, an oak base is a popular alternative if you're keen to minimise the metal on show. Click on the albums below to see examples of the burnished steel fenders, and those with wood bases.
Burnished steel, nine photos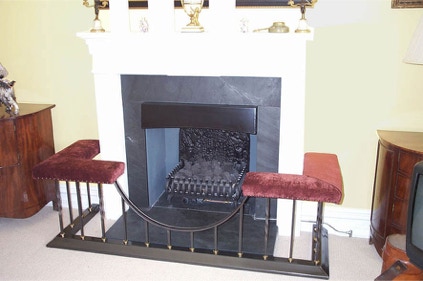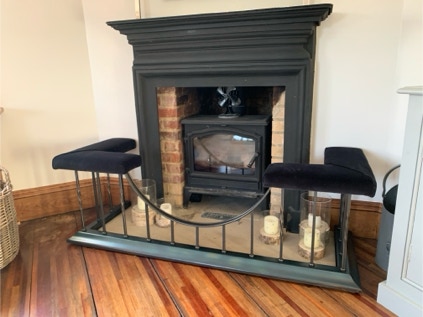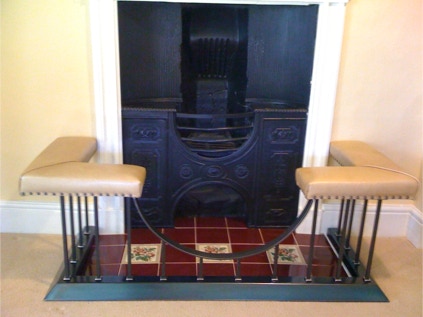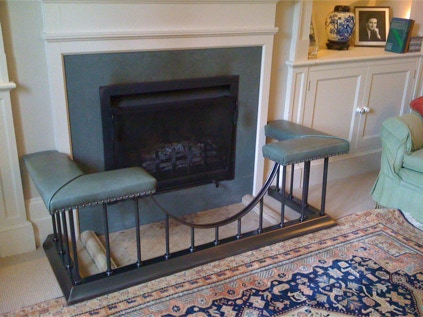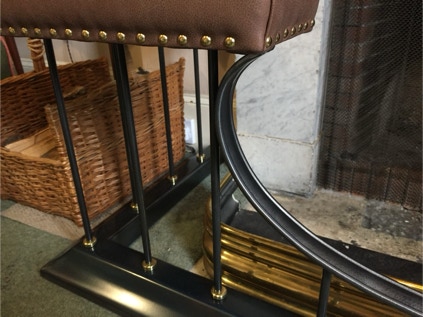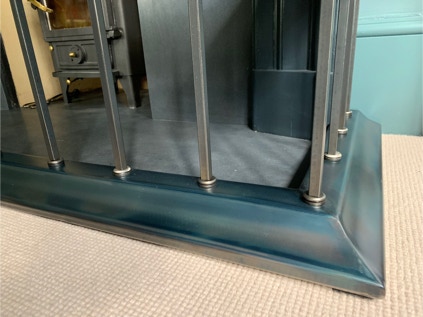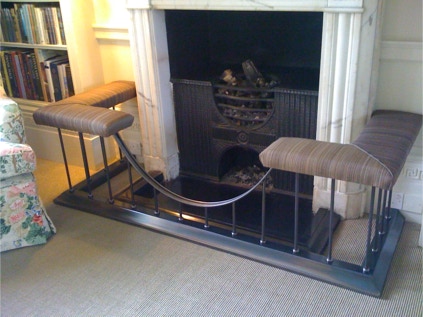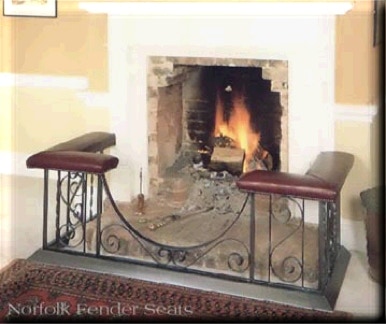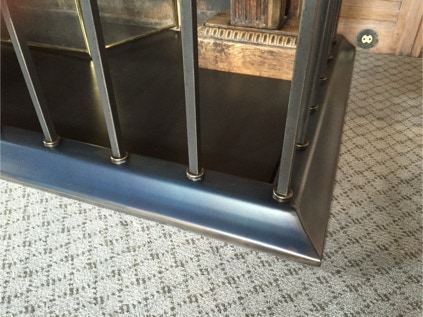 Burnished steel on oak base, 5 photos